Inner roller bearing linear guide
Double axis roller linear guide
SGR10 Roller Bearing Linear Guide

Aluminum profile built with linear shaft


V Type Ball Bearing Roller
Length: 300mm, 400mm, 500mm or 1000mm
Roller bearing: 3 or 4 bearings. Please buy separately, thanks.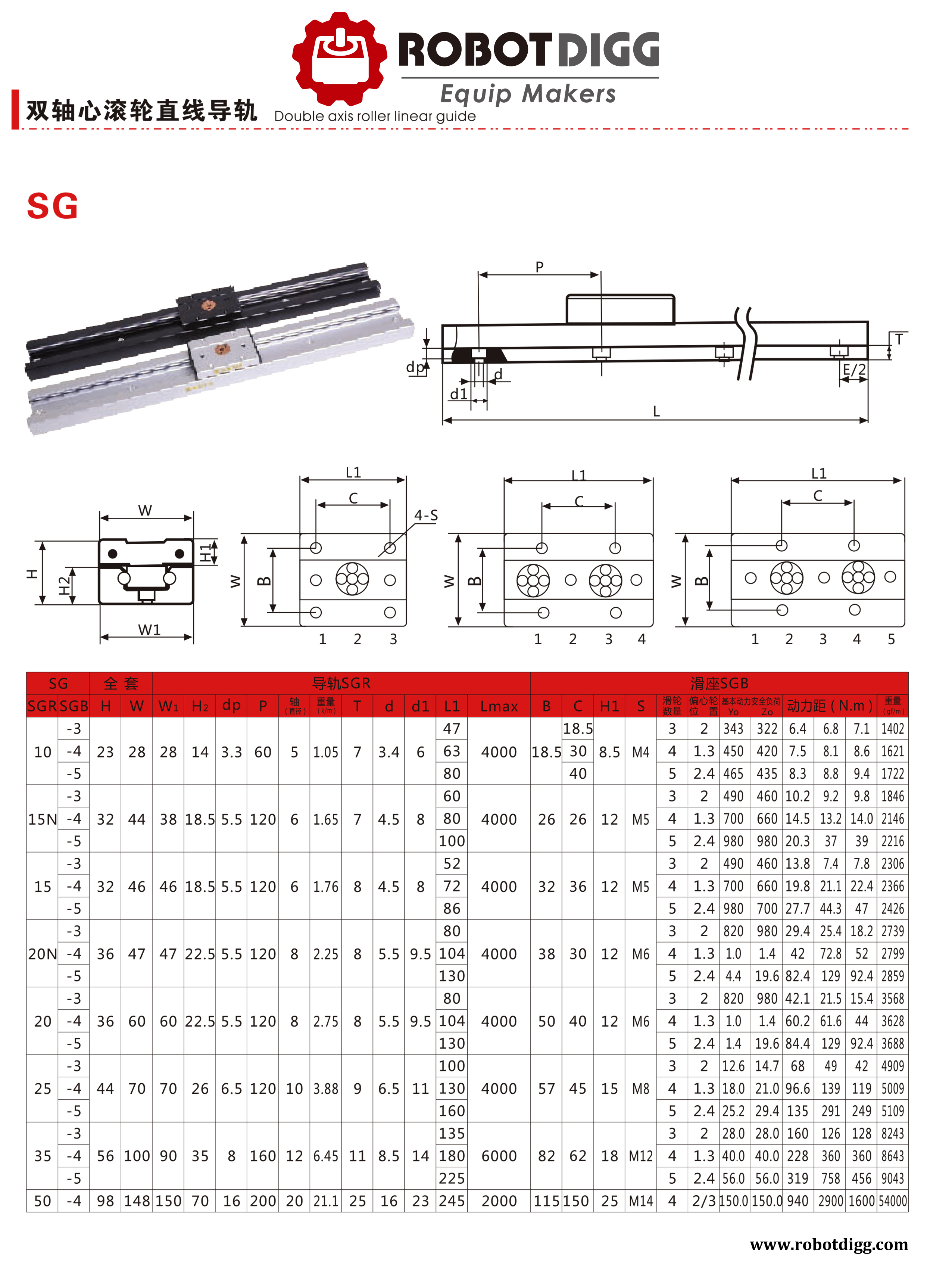 Easy to install, maintenance and repair
Light weight with low friction
Rollers sealed for long life span
For high speed and moderate load linear motion
An economical alternative in many applications, the price is between SBR linear guide and the MGN Linear guide.

How to change the tension of the block?