Heliostat Drive System
Nema23 3A 76mm High Torque Stepper Motor
RV30 Worm Gear Reducer 10:1, 30:1 or 60:1 Ratio for 11mm output shaft (Output shaft is Not included)
It's a price performance drive system for your sunseeker project or rgv robotics.
Is it really suitable for home solar tracking?
Emerson Photovoltaic has shown a Typical Control Techniques drives and geared motors used for intelligent solar tracking which used a servo motor with nrv worm gear.
For home use, a stepper motor system is more reasonable price.

New arrival:
Nema34 66mm stepper motor rated current 3A and holding torque 2.5N.m
RV30 10:1 ratio worm gear
Material for worm reducer gearbox RV30:
Worm wheel: Nodular cast iron and bronze
Worm shaft: 20Cr steel.The hardness of surface is 56-62HRC with carbonized layer 0.3-0.5mm
Housing: Aluminum with oven painting
NEMA23 11mm bore worm gear output shaft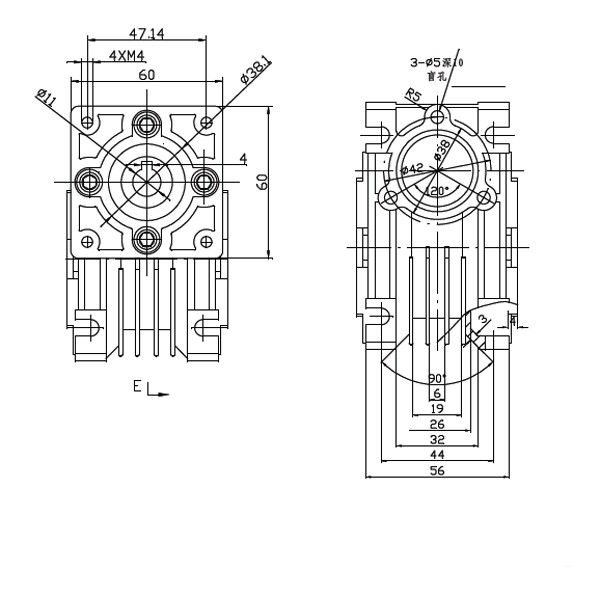 NEMA34 14mm bore output shaft


Output Shaft for RV30 Worm Gear RDG23H-OS

Heliostat23-RDG 36VDC integrated control unit included stepper motor worm gear drive unit is out of stock.
36VDC power supply 3A stepper control and drive unit
NEMA23 56mm or 76mm stepper motor
Worm gear reducer ratio 7.5:1, 10:1, 15:1 20:1, 25:1, 30:1, 50:1, 60:1 optional
Output shaft please purchase separately