Robot Arm Servo Motor with planetary gear
Rated torque 9N.m or 14N.m robot arm BLDC servo motor with encoder, RS485 or CANOpen protocol communication
RMD-X8 and RMD-X8Pro are BLDC motor with 6:1 planetary gear reducer.
3D Files please refer to the link of GrabCAD below, thanks.
https://grabcad.com/library/servo-motor-x8-or-x10-with-canbus-or-rs485-protocol-driver-1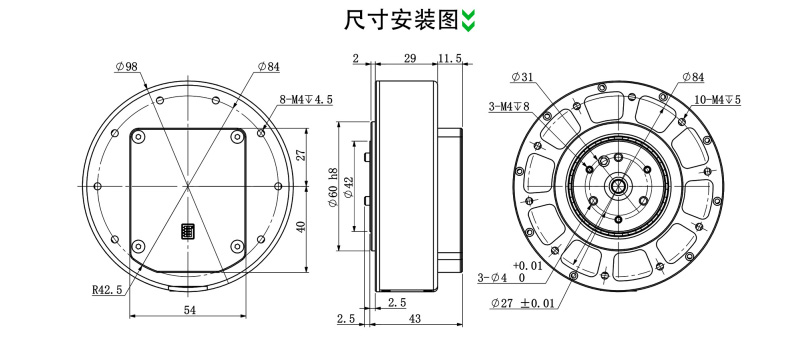 Peak Torque 24N.m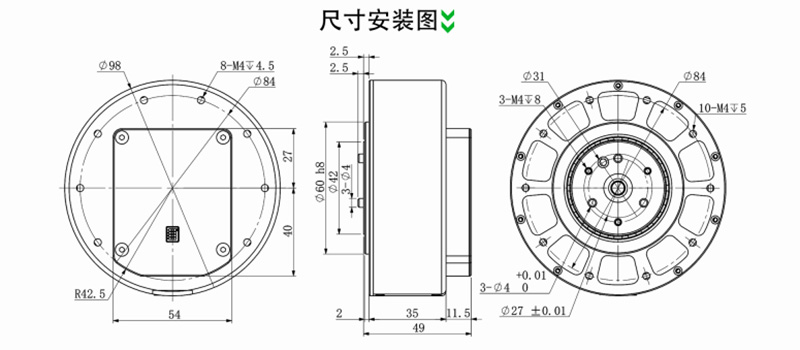 Peak Torque 40N.m
You can let us know your request on Protocol RS485 or CANBus for communication.
The servo motor is widely used for SCARA, 4 DOF, 6 DOF or 7 DOF, Cheetah or Robot Dog, Robots, etc.


Pancake motor design with built-in motor driver and planetary gear reducer for high torque output which are suitable for Exoskeleton Robot, Foot Robot, SCARA Robot and AGV Robot.
The latest RDM-X10 is on presale, shipment will be arranged in March 2021.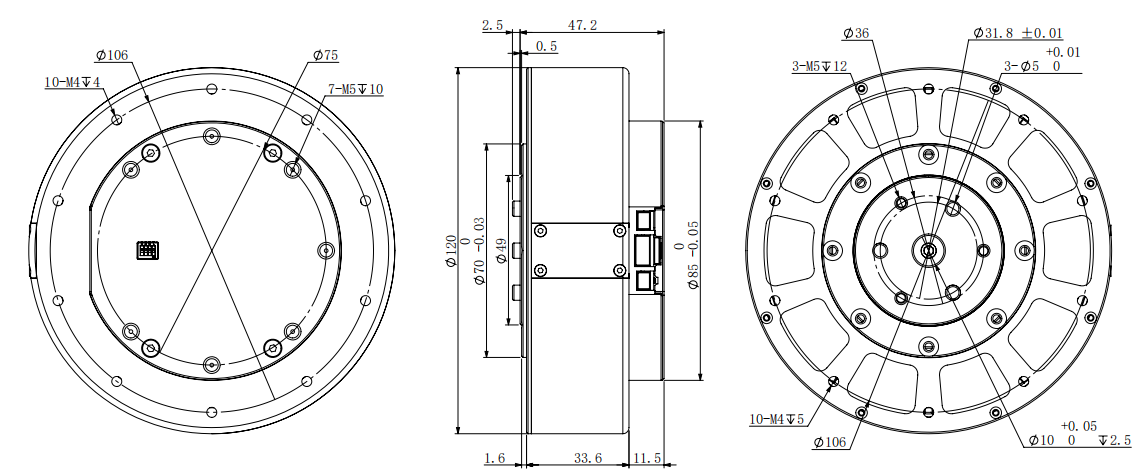 The RDM series BLDC Motor with planetary gearbox and built-in driver are the compact and powerful motor solution for Robotics and other applications.