SLA Print out Curing Machine
Machine dimention: W220*D200*H315mm
Net weight: 5KG
Curing Method: Solidified in water
Curing band:400-405nm
Power:50W
Voltage:12V
The model after secondary curing has higher hardness and clean surface, which is an auxiliary tool for model post-processing.
LEDUV secondary curing
Curing range: D155*H80mm
Applicable industries: precision parts, jewelry, dental
Timing range: 5-60 minutes
The secondary curing machine is a post-processing equipment based on light curing 3D printing. Using this equipment can make the surface of the printed product dry and hard.
During use, please do not move the equipment to prevent the water in the water tank from flowing into the equipment to cause short circuit or other safety accidents.
Please do not open the cover before starting and ending use, to avoid shining the eyes.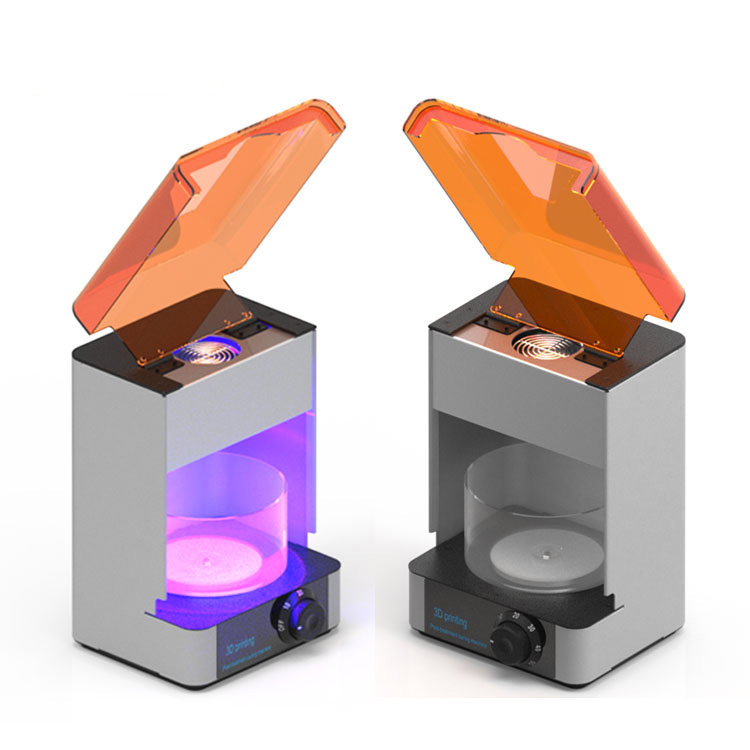 LD200 SLA prints post-treatment curing machine
Curing dimension: D215*H220mm
Timer: 5-60 minutes