Vertical Injection Molding Screw and Barrel
Drawing is available for both injection screws and barrels.
IM25V-ALL is an all-in-one injection molding screw with a tip and check ring, barrel, and nozzle, a screw diameter of 25mm, and a length of 450mm. The screw barrel is 410mm in length.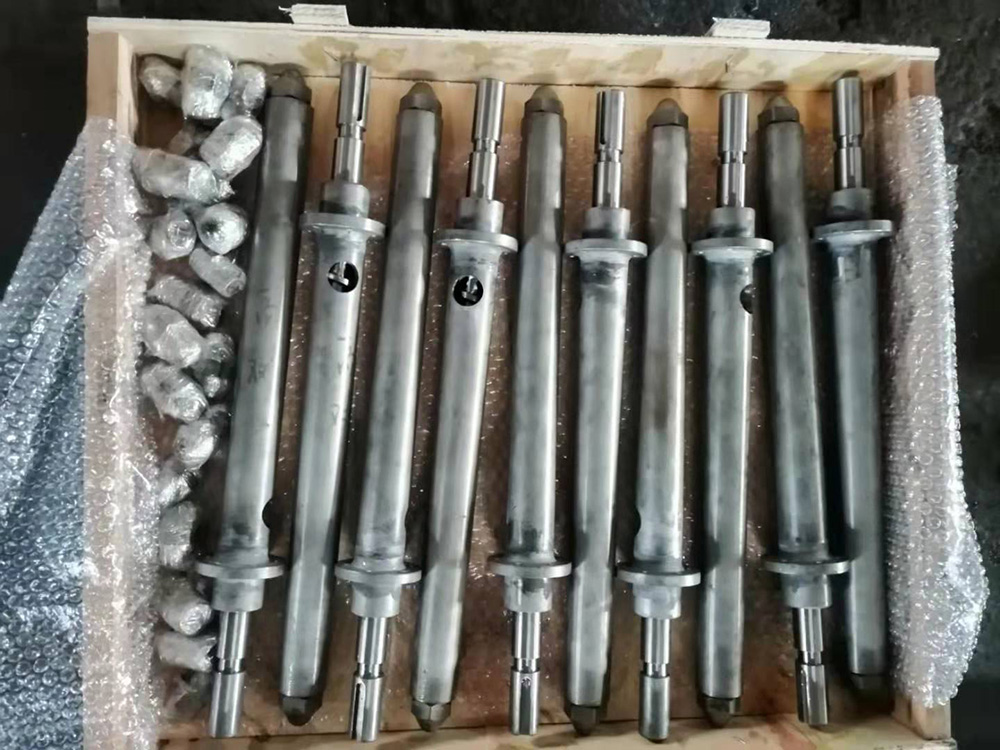 You can send us your specification of a Custom request for the injection molding screw and barrel for a quote by email.
Diameter 28mm Screw for Injection Molding
The barrel and nozzle are separately listed.

IM25V-A2 is very similar to IM25V-ALL, the differences are the length of the screw which is 500mm and the screw barrel is 470mm in length, also the opening of the barrel is from Round to Oval, please refer to the drawings below.