This Hisimen H36650 table saw is suitable for all kinds of solid wood, finished materials, precision machining, widely used in the production of high-level furniture, cabinets, musical instruments, and handicrafts and other wood processing.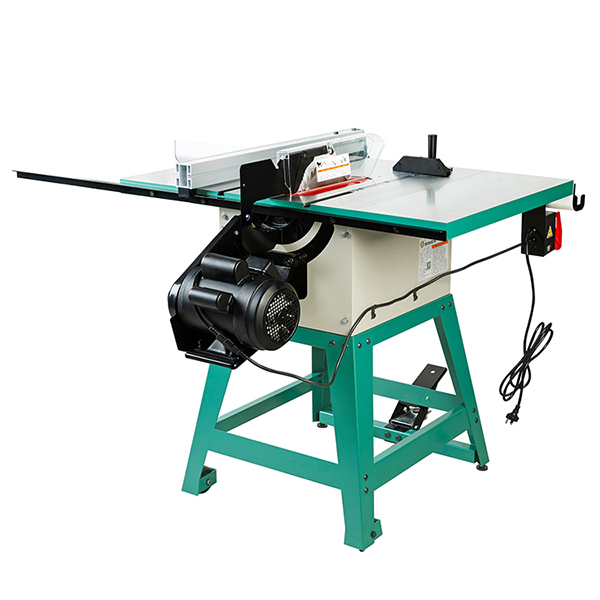 Technical Feature:
1. The motor can work continuously all the time with 1500W power.
2. Adjustable push the slider to make it more accurate
3. The gear transmission system can reduce the gap of gear movement make it more accuracy when sawing at 45 degrees.
4. Big button safety electromagnetic switch brings more security and convenience.
5. Dado saw blade can be installed.
6. Triangle belt, simple structure, low manufacturing and installation requirements, easy to use and maintain.
Stable transmission, low noise, buffer shock absorption; when overloaded, the belt will slip on the pulley to prevent damage to weak parts and protect The function is to improve the safety of the product when it works.


Technical Data:
Motor type: Induction motor
Motor Power: 220V / 50Hz 1500W
Workbench material: Cast iron table
WorkBENCH size (with cast iron extension table): 1019x686MM
Standard Saw Blade (Outer Diameter / Inner Diameter / Number of Teeth): 254MM / 15.875MM / 40 teeth
DADO grooved saw blade (optional): 203 / 15.875MM
Maximum DADO Slot Size: 20.6MM
Saw blade cutting speed: 3350RPM
Saw Blade inclination direction: Right Leaning
The maximum cutting thickness is 90 degrees / 45 degrees: 80 / 54MM
The maximum blanking size on the right side of the saw blade: 762MM
Workbench height: 870MM
Dust collection port: 100MM
switch: Safe electromagnetic switch
Belt: One V-belt
Supports: Adjustable push feet
Moving tripod: There is a moving tripod
Overall size: 1445x1030x1170MM
Net weight / gross weight: Host: 129/159KG
Guide rail: 5.6 / 11KG
Package Size: Split packaging, each divided into two boxes
Host: 1155x685x630MM
Guide Rail: 1480x155x167MM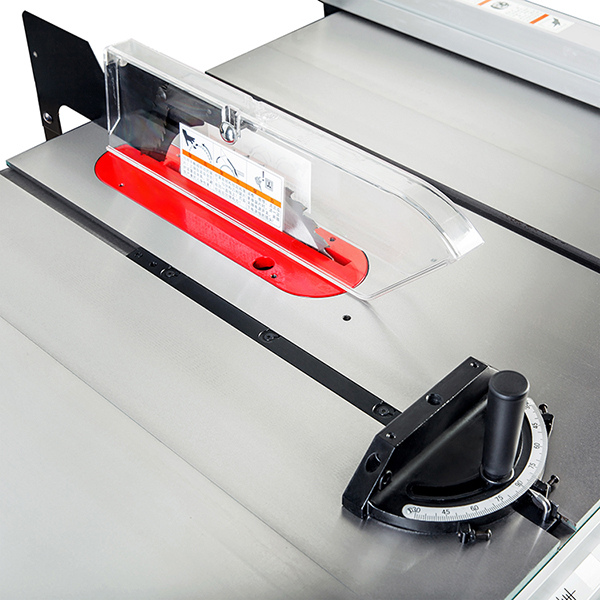 Woodworking Clamps H7583 Suit for H36650 Table Saws
Grizzly Tenoning Jig woodworking clamps H7583
Applicable models: The open jaw slides are arranged according to the US regulations and are applicable to American table saws such as Dewei, Delta, Steel, and Haiwei. Please measure your own table saw T-slot before buying.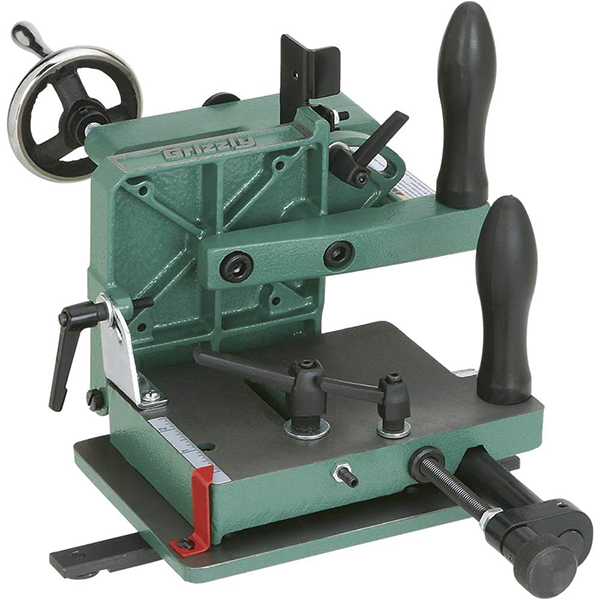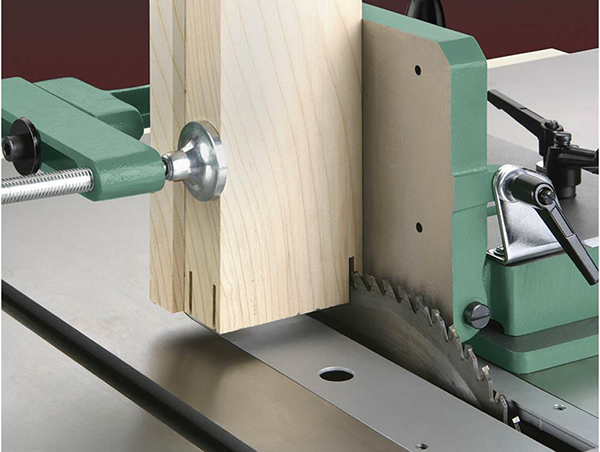 Technical Data:
Part number: H7583
Applicable T-slot: width 19.05MM/depth 9.525MM
Guide rod size: 265x19x9.5MM
Packing size: 360x360x270MM
Net weight/gross weight: 8.7/10.5KG