LM8UU Linear Bearing
Order No.: LM8UU
Our LM8UU Linear Motion Ball Bearing works with 8mm Shafts, our bearing has built-in rubber seals to protect the bearings and extend the life of the bearing.
Specifications:
Model#: LM8UU
Bearing rows: 4
Outer Diameter: 15mm
Inner Diameter: 8mm
Width: 24mm
Short Body LMS8UU and Long Body LML8UU Linear Bearings are available on request.
Did you know?
You can spent up to $5.00 per bearing at some other suppliers? You also need at least 3 LM8UU Linear Bearings for the Prusa Mendel and the ABS Prusa variant needs 10!
You can save up to $44.00 by buying your bearings from us!
Like all moving parts bearings will eventually wear out so don't forget to order a few spares while you are here, it's cheaper than paying for shipping later when you need a replacement.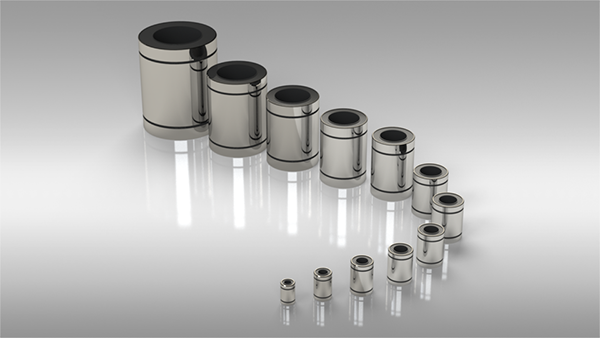 Here's a handy tip!
Replacing your PLA printed linear bearings is an efficient and inexpensive way to improve the quality of your 3D prints and extend the life of your motors and electronics!