Prototype SCARA Robot Arm
The new arrival RDG-SCARA, Rated load 1Kg, can be customized to carry 2-3Kgs.
DEMO_SCARA is belt driven only without harmonic drive 0.3mm positioning precision.
RDG_SCARA is harmonic drive system 0.1mm positioning precision.
Both of the above include a teaching pendant (Demonstrator) which can be used to control, can be purchased separately 400USD or remove from DEMO_SCARA, RDG_SCARA.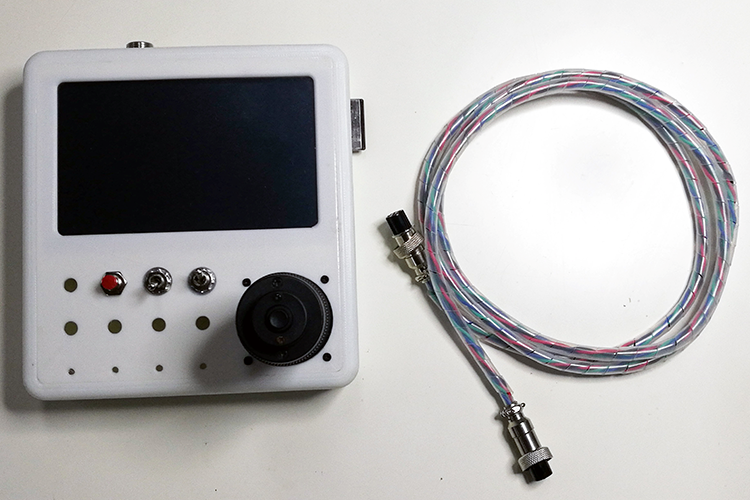 Can be used to loading and uploading, palletizing, glue dispensing or cutting pins
Main control functions:
5-inch touch screen control, offline programming, teaching programming, path programming using G code
Linear interpolation, circular interpolation, acceleration and deceleration interpolation, multi-axis synchronous rotary interpolation, table coordinate setting Internal CAN bus, external serial communication can be connected to the host computer to control.
With scalable digital input and output signals. The hand opening and speed can be flexibly controlled by PWM, and different end tools such as suction cups can be used. The wrist can be lengthened to any length to form a third-section swivel arm, but the load capacity is correspondingly reduced.
Automatic calibration.

STEP_SCARA
Closed-loop Stepper Motors
Timing belt transmission system seat no.1 76:13 HTD5M, arm no.2 52:13 HTD5M and the end no.3 is HTD3M 83:16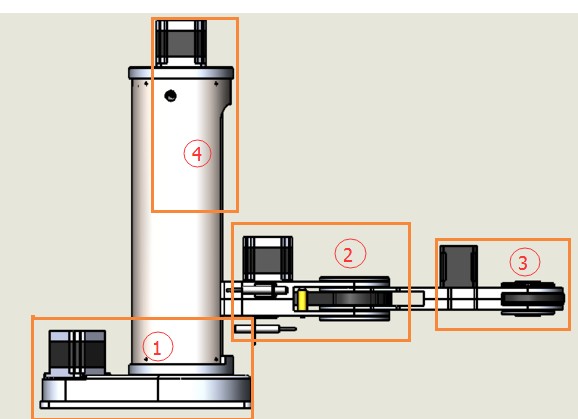 Z axis ball screw 1610 10mm per revolution no.4
CNC machined arm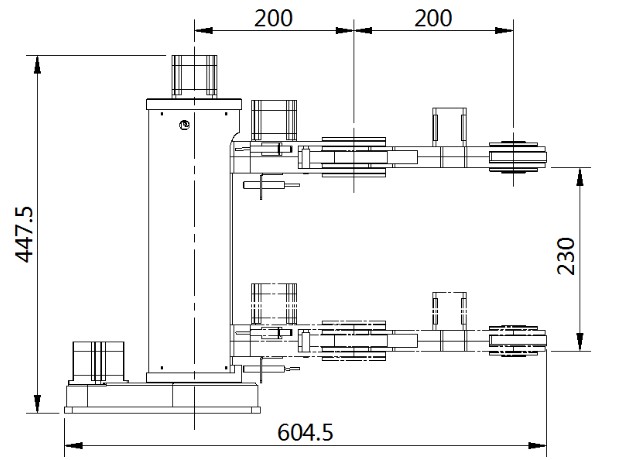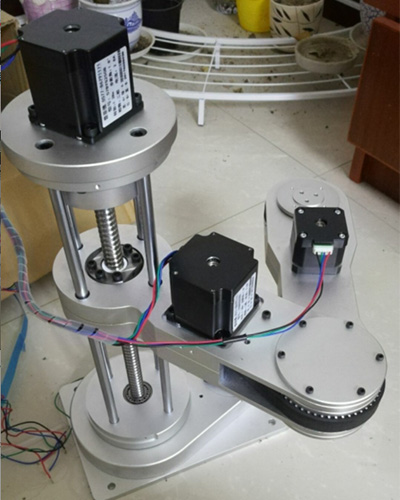 SCARA_CP, aluminum CNC machined parts, pulleys, belt, bearings, linear shaft, ball screw,etc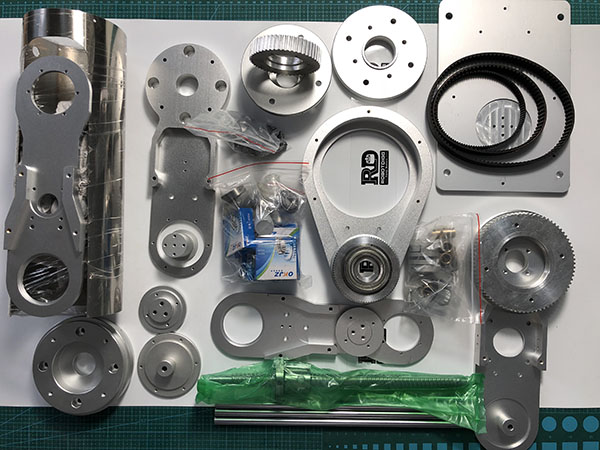 Note: Hand book of how to assemble is Not available.
How to make a SCARA Robot Arm work and what can it do?
Closed-loop stepper motor SCARA Robot Arm with stepper driver and power supply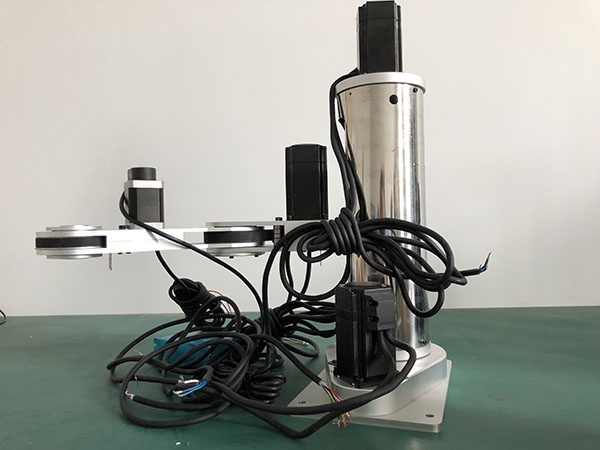 DEMO_SCARA Servo Motor with electronics and DEMO
Note: The SCARA SERVO is not for STEM education or entertainment, it's developed for Industrial Applications.
Servo motor 1.5A
Payload, rated load 1Kg, max load 2Kgs
Moving range: J1 +-130 degree, J2 +-150 degree, J3 200mm, J4 +-360 degree
Arm length 600mm
Repeat location accuarcy X-Y +-0.02mm, Z +-0.05mm, R +-0.025 degree
Max Moving Speed: J1+J2 5000mm/s, J3 1000mm/s, J4 1800D/s
Standard circle time: 0.42s
Airway 4mm*1, 6mm*2
J4 Intertia Moment 0.01Kg.m2
Function Linear Interpolation, arc interpolation, deceleration interpolation, force control, g code path program, and input and output control signals
Control Method, Demonstrator or connect PC via serial interface

New supply: RDG-SCARA complete SCARA Robot Arm, servo motors and China brand new harmonic gear drive adopted.
What is a SCARA Robot Arm can do?


If the photo is your copyright please let us know and we will remove it immediately.
3Kg load SCARA robot arm is available RDG-S4H2




4 axis or 5 axis robot arm
Arm length 500mm
Working area a0 and a1 +-120D, aw +-300D, Z axis 300mm
Rated/Max Load 2Kg/3Kg
The max speed: X n Y 800mm/s, Z 100mm/s
Repeat precision +-0.1mm
All motors are servo motors.
RDG-S4H2 is the recommended SCARA for industrial applications