COVID-19 the Black Swan of 2020
Because of the COVID-19 China's recovery from the Chinese New Year holidays is delayed by 1 month or more. Now the Coronavirus seems under control in China but Europe and USA are getting into bad situation as we know.
During the time the end of Jan to the last 10 days of Feb, face masks are in short in China because the demand increased unexpected huge. Especially after we get back from CNY holidays to the working city.
I tried to find face masks from RobotDigg partner or my friend worldwide but failed to get other than nothing.

Face Mask and Face Mask Making
Yesterday night I can Not sleep so I stay from 1 oclock to half past 4 oclock just thinking about one thing "The Face Mask Making Business". When I am talking to you guys China daily production capacity of Face Mask is over 10 million at about Feb 20, that time the real production quantity is over 100 million per day in China. Crazy!
Let's do some math: 1 set of face mask making machine can produce 100 pieces the disposable face mask in minute, that means 6,000pcs in hour and daily 20 hours 120 thousand, so monthly one set of face mask making machine can make nearly 4 million disposable face masks. One month you becomes millionaire. Isn't it Crazy?
So if you get used to import the face mask making machine from China. It's unbeliveable the price gets from 21 thousands to 200 thousands US Dollars and you can Not get it in 2020 I suppose.


Trust what you've trusted
"COVID-19 can Not catch me when I am riding my bike" this is a quote from one of my friend's client T-shirt. I want to call it the COVID-19 T-shirt.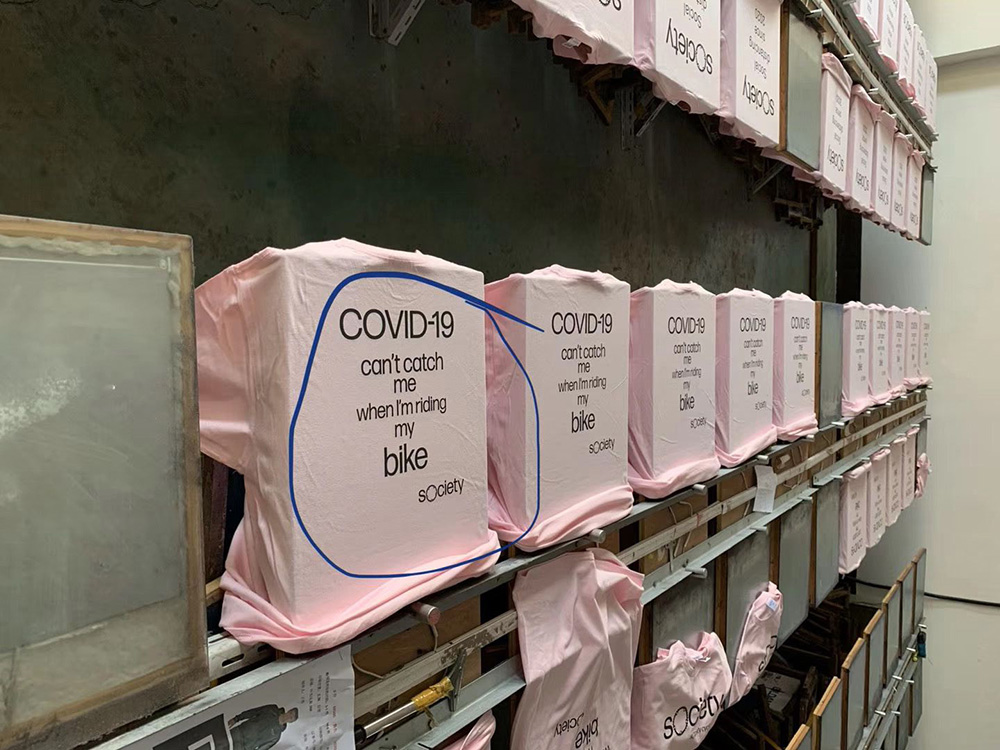 It's Not ture that the COVID-19 can Not catch you if you do Not wear the face mask. The lead time for the face mask making machine is unknown because the Crazy market but we can do the things right like the following to make Nose Wire (steel core PE coating) for face mask using the Desktop SJ25 or SJ35 Extrusion Line from RobotDigg.
We can source meltblown nonwoven injection machine and earloop ultrasonic welding machine
The quality of the Face Mask is now one of my concern because there are too many producers have No Quality Control. Only 1 set of face mask making machine, the material meltblown nonwoven fabric are out sourcing and quality is getting worse than ever before.
Don't trust a supplier who declare he or she can get you the face mask making machine in weeks or months if the quote is less than 100 thousand US Dollars.
Take care of your money when buying the face mask from a supplier with No certificate. Now the real situation is even though in China you will buy a piece of shit if you do Not know the supplier or manufacturer well. It's a waste of Money and Time.
Keep healthy! I think the face mask need innovation. How about a silicone resuable face mask with filter?